Principal's Welcome
A warm welcome to our website.
We are a happy, busy rural school with a caring family ethos and strong community links.
We are committed to inspiring a love of learning through stimulating and engaging opportunities. We believe in nurturing the abilities and talents of every child, fostering respect, confidence and creativity in an environment which is welcoming, attractive and stimulating.
There is always a lot happening at school and we hope this website provides you with useful information about all aspects of our school life.
We hope you find our website interesting and enjoyable. You are very welcome to contact school directly if you would like any additional information.
Mrs Patricia Watson
Upcoming Events...
Thursday, 15th June 2023
Energy Fitness Day
Friday, 23rd June 2023
P7 Prize Day (10.00am)
Thursday, 29th June 2023
Final Assembly (School closes from 12.45pm - Details on the Newsletter)
Friday, 30th June 2023
Last Day of term (School closes from 10.45am - Details on the Newsletter )
trim.64D1C0AD E845 48F0 93FF 70B4DB5400DA
Home Learning Links
The School is not responsible for the content of external Internet sites. We recommend adult supervision for all links to external sites.
Summer School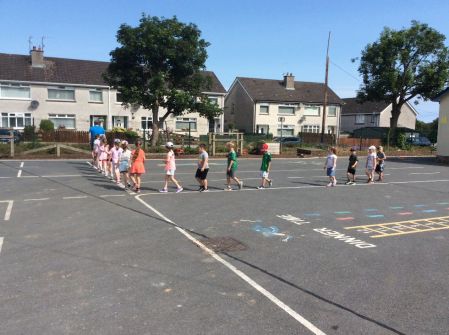 Birches Primary School, 14 Clonmakate Road, Portadown, Craigavon BT62 1LR | Telephone: 028 3885 1443 | Email: pwatson676@c2kni.net