Principal's Welcome
A warm welcome to our website.
We are a happy, busy rural school with a caring family ethos and strong community links.
We are committed to inspiring a love of learning through stimulating and engaging opportunities. We believe in nurturing the abilities and talents of every child, fostering respect, confidence and creativity in an environment which is welcoming, attractive and stimulating.
There is always a lot happening at school and we hope this website provides you with useful information about all aspects of our school life.
We hope you find our website interesting and enjoyable. You are very welcome to contact school directly if you would like any additional information.
Mrs Patricia Watson
Our Work in School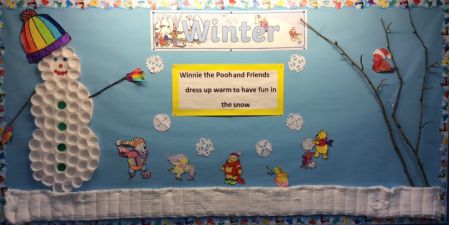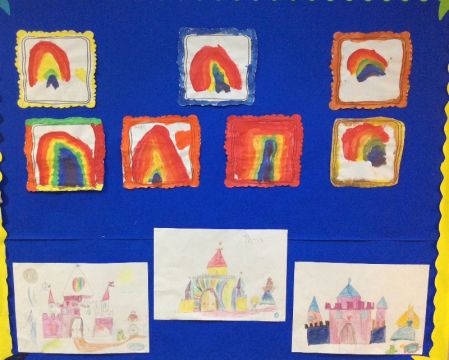 Upcoming Events...
Wednesday, 17th March 2021
School Closed (St Patrick's Day)
Monday, 29th March 2021
Easter Holidays
Tuesday, 30th March 2021
Easter Holidays
Wednesday, 31st March 2021
Easter Holidays
Thursday, 1st April 2021
Easter Holidays
Friday, 2nd April 2021
Easter Holidays
Monday, 5th April 2021
Easter Holidays
Tuesday, 6th April 2021
Easter Holidays
POST PRIMARY TRANSFER 2021
PRIMARY 7 TRANSFER TO POST PRIMARY
The application process for P7 children transferring to post primary school in September 2021 has moved online. You can apply online via the EA website between 12.00 noon on Monday 1 March 2021 and 4 pm on Tuesday 16 March 2021.
Visit this link to view the admissions criteria for all post primary schools on the EA website as well as a video and general guidance on the transfer procedure. Further information will be made available in the coming weeks.
Home Learning Links
The School is not responsible for the content of external Internet sites. We recommend adult supervision for all links to external sites.
Birches Primary School, 14 Clonmakate Road, Portadown, Craigavon BT62 1LR | Telephone: 028 3885 1443 | Email: pwatson676@c2kni.net