Day 1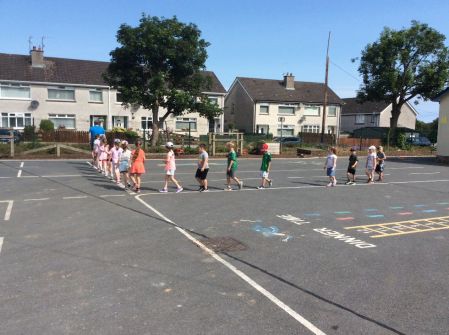 What you will need
Comfortable clothes that will be weather appropriate and suitable for sports.
Footwear that will be suitable for sports.
Packed Lunch - lunch boxes can be left on trolleys each morning.
Drink bottle.
Sunny weather - apply sunscreen before you come. Wear hat.
Rainy weather - bring an outdoor coat/jacket.
Name/Initial any clothes that will probably be removed ( hat/coat )
Snack Stations will be available with crackers, biscuits, fruit, ice pops etc. If you would like your own snack please just pack in your lunch bag.
Week One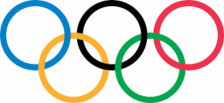 SPORTS THEME:OLYMPIC FEVER!
This week will include: Mini Golf, Basketball, tennis, Teddy Tennis, Rounders, Parachute Games, Tug of War, Football
Art/Craft activities linked to Olympics
Fun Friday: An Olympic parade, Ice Cream Van, Olympic Events
Minecraft workshop for P4-7 run by Amma Centre
Week Two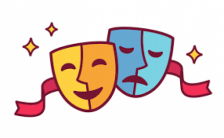 Keegan Company Performance: drama workshops
Let's Go Fly a Kite: making a kite workshop
Teddy Tennis
Knex Building Challenges
and more.....
Week Three

Wheel works Art Group: Digital Art Workshops
Visit from Kidz Farm
Healthy Kidz Coach Dillon
Hockey Coaching Sessions
CORONAVIRUS INFORMATION
There have been some summer schools that have had to close due to coronavirus cases. We want to make sure we do our best to stay open for the full 3 weeks of summer school. It is extremely important that everyone understands and follows the guidance. (See homepage website) I appreciate your support with this.
Please do not send your child to summer camp if they are unwell.
Please follow all guidance on coronavirus that has been in place throughout the school term.
Please ask children to wash their hands before they leave your house.
Children will use hand sanitiser on entry and exit to summer school. Handwashing will take place throughout the day as needed.
Most of our activities will take place outdoors in large spaces.
Indoor activities will take place in small groups in well ventilated classrooms.
Collection/Drop Off
To help ease traffic congestion there will be slightly staggered drop off and collection times. Try to follow as much as you can.
Please make sure you and your child/children follow the pedestrian pathways in our school car park. No one should be walking across the car park as the pedestrian paths are clearly marked.
Entry will be by the gate beside Robinsonstown. Leaders will be there to supervise sanitising stations and to guide children where to go.
8.50: P4-7 children and siblings
9.00: P1-3 children and siblings
COLLECTION:
12.55: P4-7 children and siblings
1.05: P1-3 children and siblings
Please be aware that there will be building work going on at the kitchen side of the school building. That area will be reserved for builders.
Summer School Staff
Co-Ordinator: Mrs Morrow
Weekly Leader in charge: Miss Dodds/Miss Gillespie
P1/2 Leaders: Miss Watson, Miss Morrow, Mrs Greer
P3/4 Leaders: Mrs Russell, Miss Watson, Miss Anderson, Miss Ruddock
P5-7 Leaders: Mrs Doak, Mrs Morrow
Daily Routine
9.00: Meet and Greet session
9.15-10.00: Sports activity/game
10.00: Snack/Break
10.15-12.00: Art/Craft activity and Playground Games
12.00: Lunch
12.30: Relax and Finish Session
1.00: Home time
We will work facilitators and other activities into this schedule as needed.
Birches Primary School, 14 Clonmakate Road, Portadown, Craigavon BT62 1LR | Telephone: 028 3885 1443 | Email: pwatson676@c2kni.net